Our team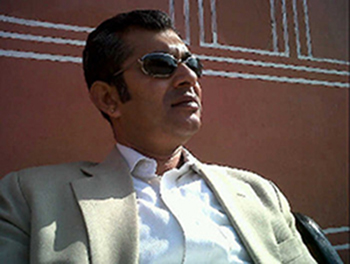 Parikshith Singh -: Founder and Chairman
Parikshith's very own tryst with history makes him something of an encyclopedia on blue blood in Rajasthan. His aristocratic lineage and goodwill, not to mention important connections, go a long way in opening doors that are otherwise impossible to open. Patsa, as he is better known, is a veteran of inbound tourism to India, and has spent the better part of two decades in the field with guests from around the world, traversing India while showcasing her beauty and culture.
Whilst Patsa has been an independant travel counselor for the past 20 years, he and his wife Swati formally founded EVPL and Travelfinesse, the upmarket luxury travel concierge service to consolidate all separate services which were already being rendered on call, under a single roof to deliver the highest levels of service and commitment.
Swati Singh -: Managing Director & Business Head - Inbound
Swati is a mother to two growing girls and a born entrepreneur.

While having been in top management as a Banker with a Multinational Bank for 13 years, she quit her job to be with her small children, and to start a venture that would allow working with her biggest desires - Travel and India.
In charge of inbound business, sales, and pricing, she brings to EVPL sales expertise, disciplined management practices, and most important, fire in the belly.
Satya Narayan Sharma (Sanjay) -: Manager Operations / Product development
Sanjay, the head of Operations, is an invaluable member of the EVPL Team. Based at Jaipur, he heads the operations of the company for all branches – Inbound, Domestic business as well as MICE. Sanjay brings to the table an experience of almost 10 years and has worked with major companies. He has in depth knowledge of Indian Tourism destinations. His forte lies in tailor-made itineraries, and ensuring to deliver exceptional travel experiences to our guests.

Ashwani Sharma :- Manager, Admin & Accounts
Ashwani ji is a stalwart in the field of Accounts and administration, and brings to the table a hefty experience of 29 years starting 1984. He handles the mammoth responsibility of keeping our books in order, managing vendor payments, insurances, taxation, and all financial and administrative reporting - and even more important, manages all this effortlessly with an ever present smile on his face.


A 35 - member strong team strives to ensure that the most stringent deadlines, security and quality audit measures are met, the most competitive rates are offered and the most outrageous demands of each of our guests and business partners are complied with.